At Pandora's Box Dungeon NY full Equestrian play is available with Domina Kali.
Come & get saddled up with our black patent leather saddle.
We have your bit gag, blinders, and knee pads waiting…
You will be whipped to move faster with our horse hair crop, Tally ho!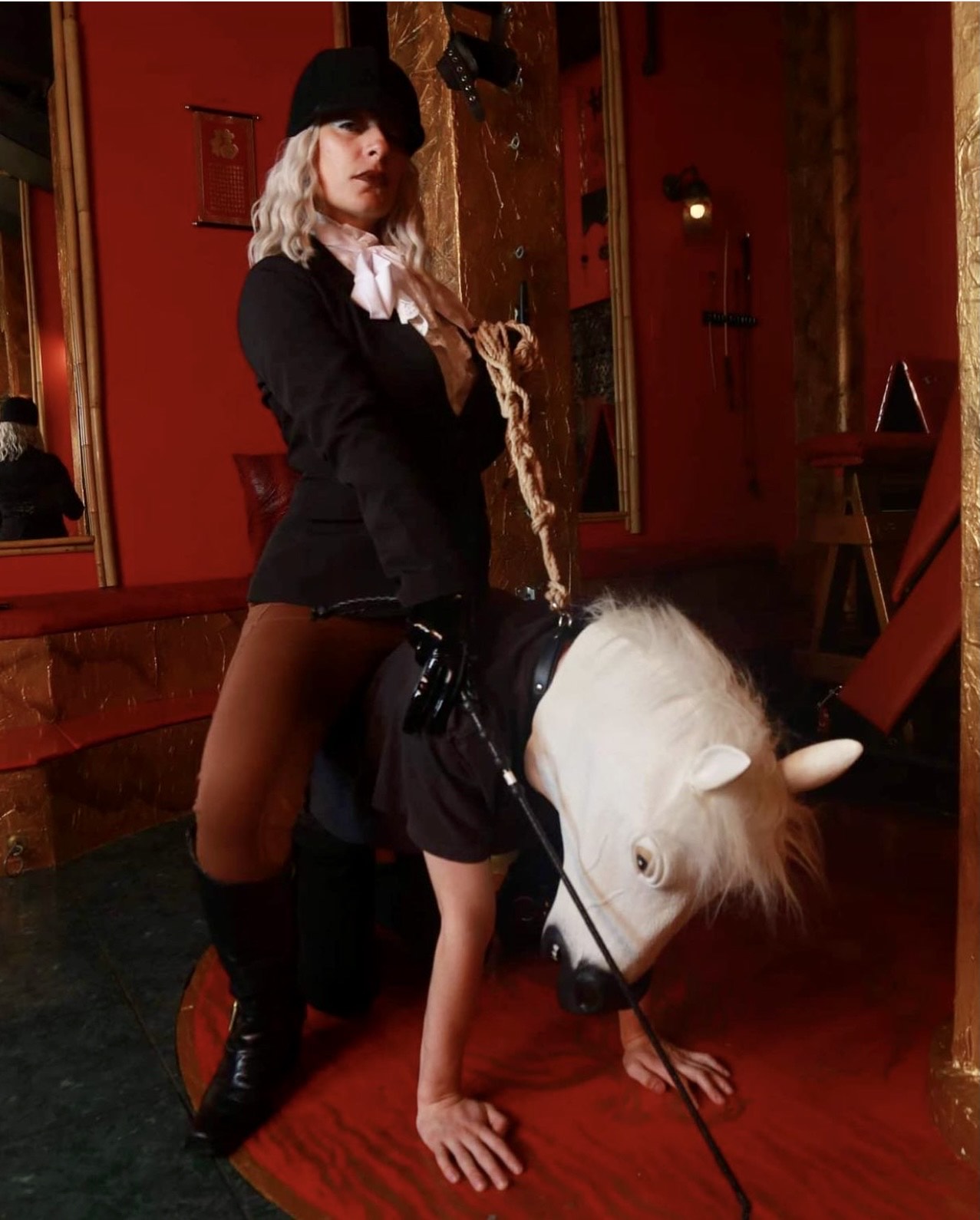 For the ride of your life call 212-242-4577.