A timeless beauty with cheeky laughs… but what the prey doesn't realize, is that she now has you in a deep trance of obedience. Now accepting sessions at Pandora's Box Dungeon NY, Artemis Gong has experience and beauty not to be denied.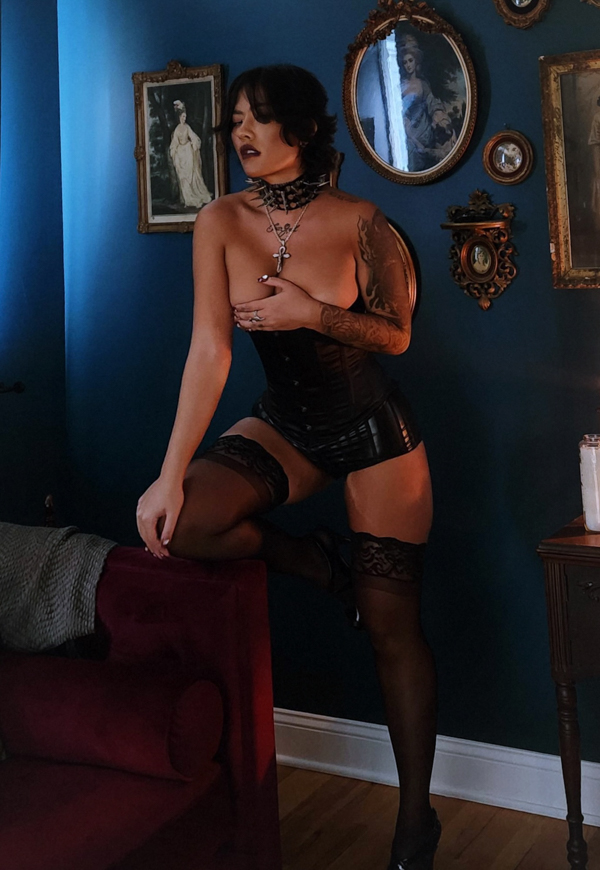 Experience this Mistress and her fabulous wardrobe for a fetish, fantasy or role-play session.
Call 212-242-4577 NOW!