Saturday, August 17th – Schedule at Pandora's Box NY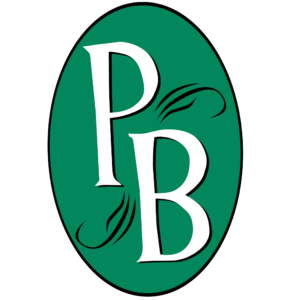 Day:   Kali   Inga   Viona   Nina
Night:   Nina   Viona   Lexa   Kali
Check back often for updates to the schedule
We do not provide sex or anything illegal so please don't ask!
It's Warm Outside and We're Heating Things Up With a Double Mistress Session
It's warm outside and we are heating things up with a double Mistress session special!
Come play in any of our beautiful comfortable rooms.

Call us for more information.
212-242-4577
Bring your Feminine side out ,,,,,,Exhibitionist Slaves Welcome,,,,,, Secret Sissy ,,,,,, Slave Training ,,,,,,
Weekends at the Box Are Always Outstanding
Call 212-242-4577 to Book Your Session
Latex & Leather Worship, Slave Training @ Sanctum call 212-242-4577
**Classic Pandora's Photos**
Extended sessions in Sanctum.
You will endure the searing pain of beatings, and ball busting.
No one will hear you scream or pleading for release.
You will be thrown hooded and naked into the Sanctum Keep. Maybe for hours or maybe for days.
Call 212-242-4577 to schedule a visit.
The Medical Mistresses
The Doctors and Nurses ARE IN!
Come and enter the Medical Chamber at Pandora's

This room is used extensively for electric shock torture, behavior modification, piercings, catheters and sounds.  We have an extensive array of surgical tools including but not limited to tens units, violet wands and single use/disposable medical necessities.
Separate shower available.
Call 212-242-4577 for your check up and maybe operation…
Special Overnight Stays at Pandora's
Imagine yourself caged, tied up in exquisite bondage and begin in total control of your Mistress.  You will be allowed food and drink but only when your Mistress allows you.  You will be humiliated and broken down by your Mistress and her friends.  A real get away from the daily drudge that life serves.
We offer special overnight packages for you to have the time to really serve your Mistress.
You can customize your experience with our Manager and create an evening you won't ever forget.
Call 212-242-4577 to book your reservation NOW!
Get Wrapped Up @ Pandora's Box Dungeon NY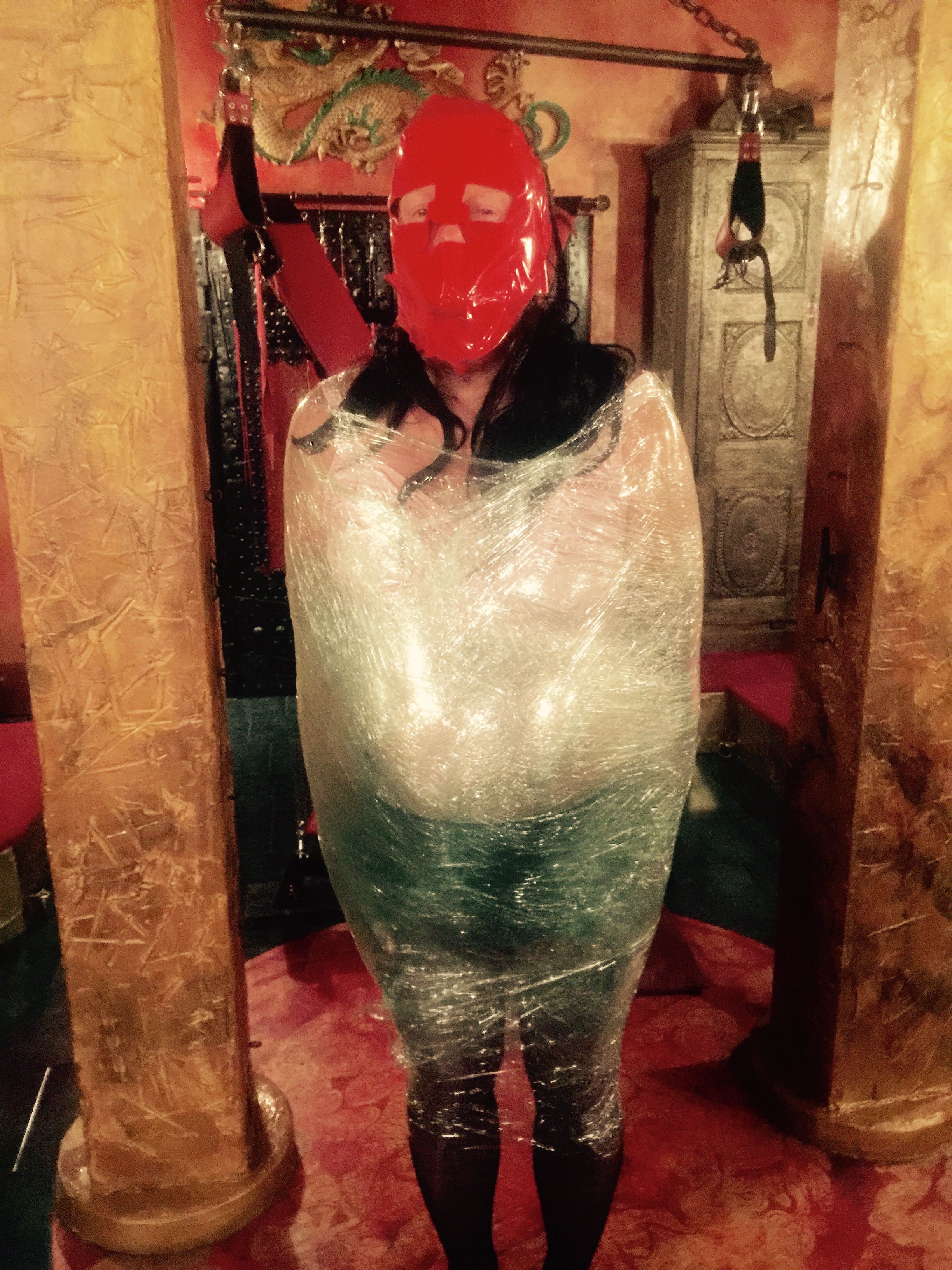 Call 212-242-4577 to book an appointment.
Who's Up Next ??? Slave Training !!!
This Paddle has been in the Pandora's equipment room for over 15 year.
Many a butt has been beaten by her and those butts well deserved it.
Well today we lay to rest one of our beloved Paddles who will no longer be able to administer you that punishment you so love.
You see, one of our slaves just took the beating of his life… but he's never been happier!
RIP PADDLE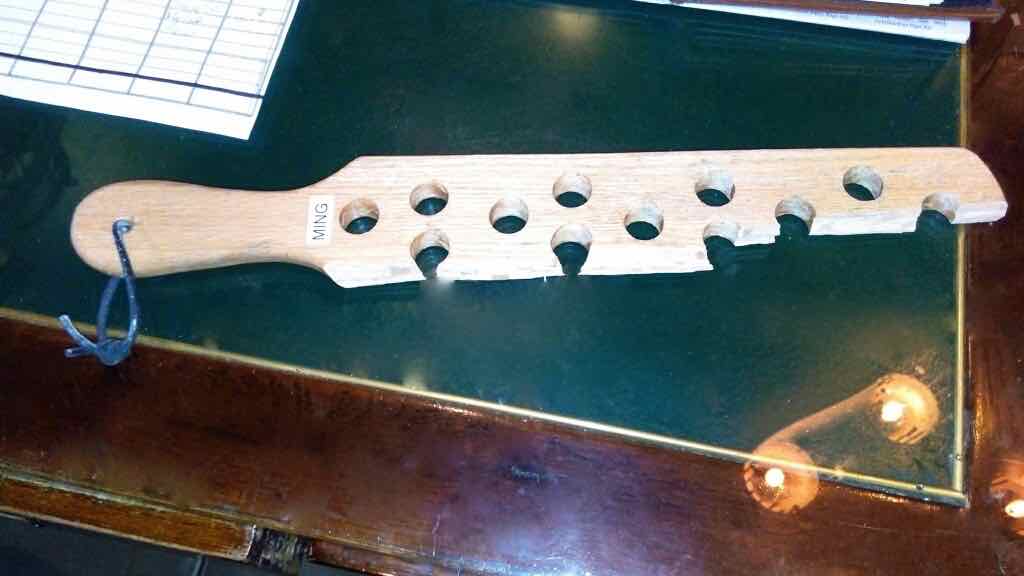 What the fuck!  Friday Night Special in memory of the Paddle.
Please inquire.
Call 212-24-4577